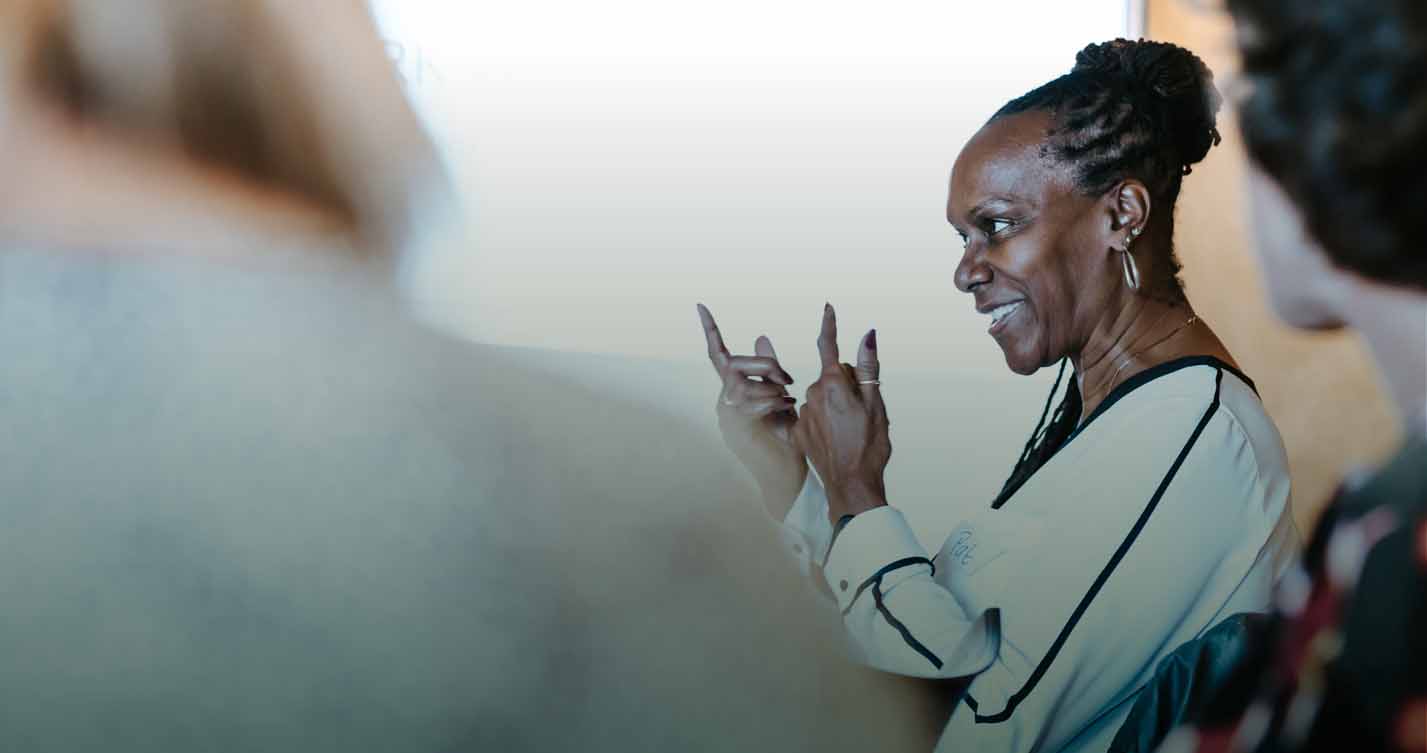 Pat Joseph
Leadership Development and Executive coach, group facilitator and Action Learning Set Facilitator.
Qualified teacher, social worker, executive coach, and Action Learning Set Facilitator.
My passion is supporting and enabling others to 'be their best selves' and this has been a guiding theme throughout my personal and professional life. I offer resourceful spaces for clients to identify their concerns, gain awareness of what's possible and be reminded of their own inner resourcefulness and strengths to make it happen. My work has included working with leaders and managers in the voluntary, statutory, and private sectors, small business managers and corporate leaders and managers. I am committed to supporting individuals and organisations who are passionate about the wellness and resilience of human beings and in particular where this relates to social and racial justice. I am committed to raising awareness of and addressing inequalities that particularly impact black people and people of colour in their professional lives.
How would you describe yourself or your work in a few words?
Commitment, potential, racial equity, justice, wellbeing.
Recent clients
Guildhall School of Music and Drama, Anne Frank Trust, Clore Social Leadership, Homelessness Link, Integrity Coaching, Action Learning Associates
What do you like to do for fun?
Reading, walking, and socialising (as long as it includes food).
If you had a day where you could do absolutely anything, what would you do?
Read a book on the beach in St Lucia with a cold beer