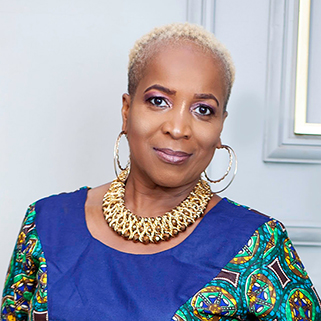 I am an international educationalist, trainer, facilitator and Consultant Specialist adviser developing teams and individuals. I have extensive experience of building capacity of those from the Global majority across the education, business and creative industries.
Coaching and Mentoring managers ILM Level 5. Yoga 200 hours.
I provide coaching and deliver coach training to middle and senior managers. My international experience in in the UK, Ghana, Malaysia, Dubai and Jamaica, has taught me so much about people, cultural practices, traditions and the things which ultimately unite us as human beings alongside the very special things that make us unique.
As a bid writer and grant assessor, I have seen the growth of many Global Majority organisations in the UK and Ghana. Embracing equity reminds us that the place where we all begin, means that our ability to achieve outcomes, will be directly affected by this starting point. Intersectionality has many layers that impact these journeys and I bring my lived and academic experience to this table.
I am a trained yoga teacher and photographer. A published author of two poetry anthologies, and my latest publication is How to live, work and thrive abroad. In working with you and your teams, we'll stretch to ease some of the stiffness. There may be some discomfort but, it will not last. We will look at the current image and co-create the future image, achieving the solutions in a style that is right for you and your organisations.
One of my favourite quotes is:
And the Day Came When the Risk to Remain Tight in a Bud Was More Painful Than the Risk It Took to Blossom. – Anais Nin
We go through the pain and all blossom together.
How would you describe yourself or your work in a few words?
Coach, Trainer, EDI, writer and mindfulness.
Recent clients
London Guildhall School of Music and Drama
What do you like to do for fun?
Dance, travel, write, meet people and be a tourist in my town or elsewhere
If you had a day where you could do absolutely anything, what would you do?
Hike