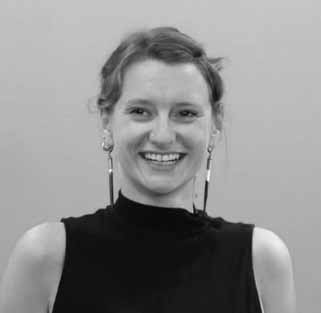 Eleanor Goichman Brett
Inclusion innovator enabling organisations to create inclusive cultures.
Psychology BSc with a dissertation in Unconscious Bias
Inclusion is not just my profession but my passion. I believe that successful inclusion initiatives that enable diversity need to be embedded in every aspect of an organisation and its culture. I love developing Diversity and Inclusion strategies, programmes and plans that support an organisation's wider strategy. I use my experience from global inclusion consultancy and internal Diversity and Inclusion roles to create data driven, measure-able and sustainable programmes. My specialisms include; diversity and inclusion investigations, strategy and action plan creation, design and delivery inclusion training solutions, inclusive and accessible organisational practices, inclusive recruitment programmes.
How would you describe yourself or your work in a few words?
Inclusion strategies, plans, training, and data.
Is there a role or project you are particularly proud of, or feel represents your work?
For me, my role in inclusion is about making a difference both to an organisation and to the people with in it. This can take many forms from significantly increasing the gender diversity of a senior leadership team within a global bank, to increasing the belonging and trust of people within a charity, to making a difference to just one person, ensuring they feel valued and heard. I am privileged to bring at least one of these impacts to my work with every single client.
Recent clients
Hospice UK, Alzheimer's Society, Ciklum Software, Alcohol Change, Royal Institute of Town Planning.
What do you like to do for fun?
Reading, gardening, walking and sudoku!
If you had a day where you could do absolutely anything, what would you do?
Take my dog back to the UK to meet my family and their dogs for one huge dog walk!